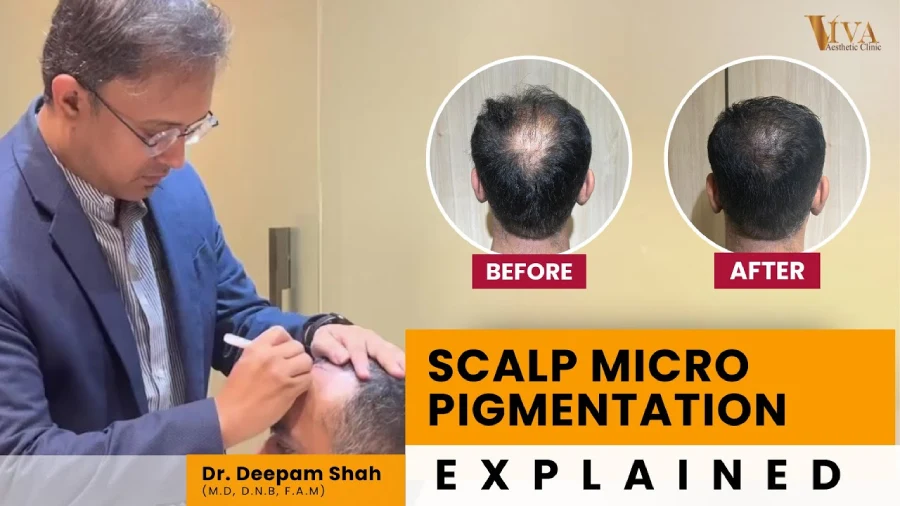 Scalp Micropigmentation: How Does It Work? Scalp Tattoo After Care
SMP can mimic the natural appearance of real hair follicles, depending on the extent of hair loss. To achieve the most realistic appearance, the hair follicles are created with the same nuances of natural hair in terms of growth direction and various shades of pigment.
Dr. Deepam Shah, in this video, breaks down everything you need to know about this popular treatment.
Contact us for any hair trouble & transform yourself into what you desire, with our help!
Viva Aesthetic Clinic
25/27B, C ground floor, Panchratna Building, Opera House, Mumbai-400004
Visit– https://vivaaestheticclinic.com/
Instagram: https://www.instagram.com/official_vivaaestheticclinic/
Facebook: https://www.facebook.com/vivaaestheticclinic
Call now– 02235731556 / 9324589084