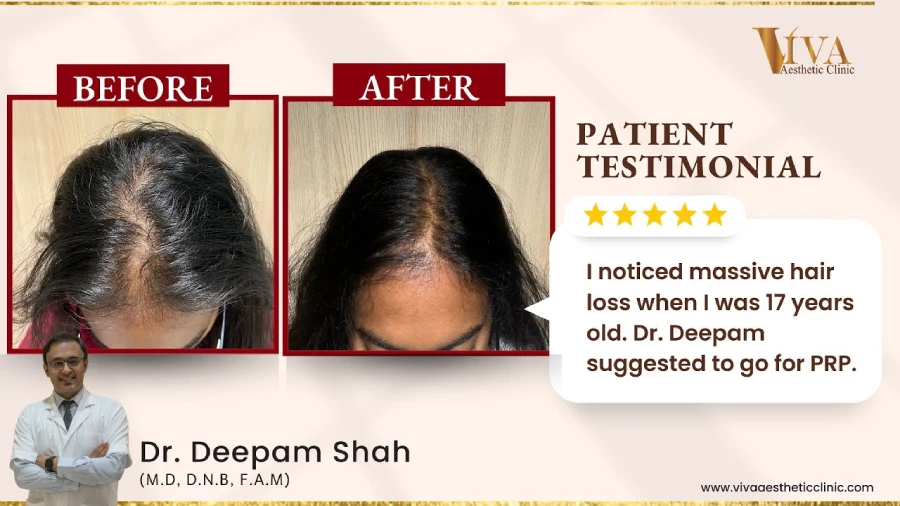 Hair Transformation Through PRP Treatment I 18-year-old Testimonial
Thanks to our young patient, we are happy to share her testimonial about overcoming hair loss with Viva Aesthetic Clinic. Female hair loss is an issue that millions of women face, and it affects nearly 50% of women in their lifetime.
Dr. Deepam says that most patients delay their hair treatment thinking that it will be okay, but it's best to get your hair evaluated and checked to prevent irreversible baldness.
If you're frustrated by thinning hair or hair loss, there's a solution that can finally help.
Viva Aesthetic Clinic
25/27B, C ground floor, Panchratna Building, Opera House, Mumbai-400004
Visit– https://vivaaestheticclinic.com/
Instagram: https://www.instagram.com/official_vivaaestheticclinic/
Facebook: https://www.facebook.com/vivaaestheticclinic
Call now– 02235731556 / 9324589084