Viva Aesthetic Clinic is an Aesthetic centre located in one of the prime locations in south Mumbai in Opera house. A lush practice run by Dr. Deepam Shah, MD, DNB, FAM (Dermatologist), it promises exceptional results in skin, hair and slimming treatments. The practice is a 1000 sq. ft clinic comprising state-of-the-art lasers and medical devices where services are delivered by skilled, trained and qualified beauty experts and doctors.
The term Viva means to 'revive', and our philosophy aligns entirely with our brand name. At this age, the appearance of an individual precedes one's personality and image. So it has become a mandate that we look presentable in all aspects of our lives, whether social or professional. Moreover, we indeed feel better when we look good. Viva focuses on this aspect and gives one the solutions to look great on the outside and feel fantastic inside.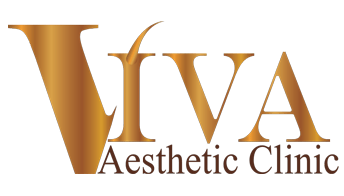 Viva aims at building one's confidence through its result-oriented, scientifically proven skin and hair treatments. By reviving life into damaged hair, dull and ageing skin and rejuvenating one from the after-effects of urban lifestyle, Viva provides a sustainable change and helps maintain the same in due course. The treatment plans are well thought out, customised as per one's primary concerns, general health, lifestyle and budget. A long-term commitment when agreed upon by the client, Viva offers meticulously planned packages that support the maintenance. Viva believes in Holistic results. Therefore, we spend time with every client to ensure they understand the prerequisites of the procedure, the achievable outcome and aftercare required therein.
Viva approaches each case under a medical scope, keeping in mind the Dermatological consideration on aging and integrating it with diet and lifestyle medication. We believe in permanent results for skin and hair conditions and sustainable solutions concerning aesthetic medicine. With the plethora of cosmetic options now available worldwide, buying products, gaining new information is at everyone's fingertips. It may be beyond the scope of clients to validate the efficacy of products, services or even the way the information is consumed.
We believe that every person is different in their being, and their perception and understanding of "Aesthetic" are variable too. Therefore, we evaluate during the first interaction with the practitioners and continuously monitor during sessions.
We also take the utmost care with the walkthrough of the treatment, medications and the results that can be achieved. Our patient testimonials on social media and the brand's growth via word of mouth speak leaps and bounds about the integrity of our service.
We believe in staying up to date with current trends. Moreover, that does not only mean the marketing fads and TikTok virals! We upgrade our lasers every few months. We love to explore new products and machines, and when convinced with their results, it finds a home in our clinic!
We believe that growth is not just in revenue but also in the volume of people's trust we have gained so far. Our dream is to be part of everyone's journey in their antiaging and aesthetic needs.
HAVE A QUESTION ABOUT THIS?
Error: Contact form not found.
However, there are quite a few things which can be done in order to improve the situation, to help you get rid of these unsightly blotches in just one night.
Aesthetic & corrective
Lorem ipsum dolor sit amet, consectetur adipisicing elit sed do eiusmod tempor incididunt